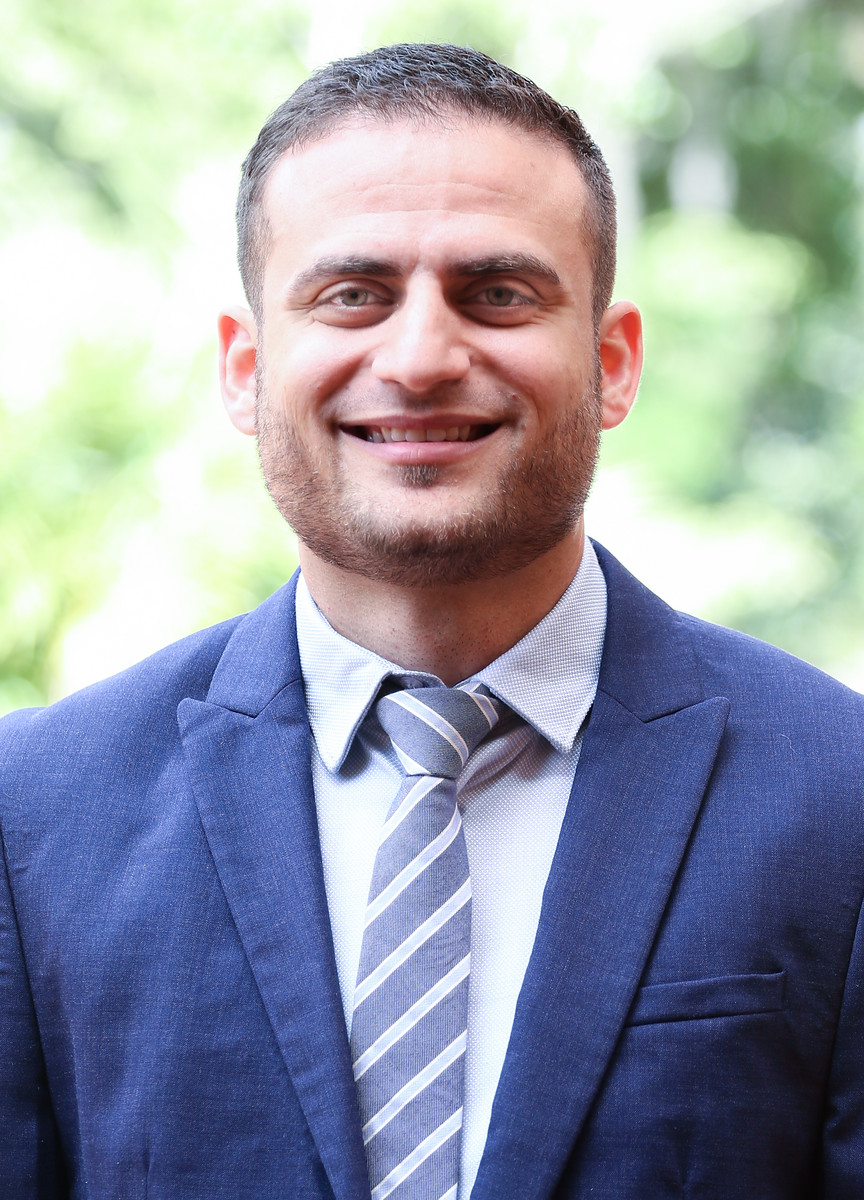 James A. Hernández
Hometown: Celebration, Florida, United States of America
Fall 2017 – present
Master's in Educational Psychology Learning and Cognition
PhD in Educational Psychology Learning and Cognition
The Florida Education Fund's McKnight Doctoral Fellowship
https://gradworld.fsu.edu/graduates/james-hernandez/
Educational/Professional Background
Bachelor of Science in Psychology with Minor in Business Administration at the University of Central Florida. Associate in Arts in Business Administration with Honors at Valencia College.
Fifth Grade Language Arts and Social Studies Teacher for the School District of Osceola County. Student Services Advisor at Valencia College.
Research and Teaching Interests, or Professional Field
My program of research is founded in supporting teachers in adapting their practices to maximize learning. Research topics include adaptive teaching, innovative school design, classroom management, culture in classroom management, Evidenced-Centered Classroom Assessment Design, peer effects, and early childhood literacy.
Experience as A Graduate Student at FSU
As a FSU graduate student I would like to highlight the wide variety of opportunities available. I have worked with professors outside of my field where we were able to leverage our unique skills to develop practical applications of research for teachers. As a former practitioner it is important to me that research is applicable and understandable to the stakeholders who need it most. Additionally, for the past two summers I have been able to support a summer reading program. In this program I get to work with students, instructors, and researchers in training. Currently, I am helping teach preschool teachers language and literacy strategies through state-wide professional development training opportunities.
Experience as A Member of The Fellows Society
The Fellows Society has been most helpful in its network. I have gotten to know great researchers outside of my college and staff through the numerous Fellows Society gatherings. Networking is not necessarily about the status of the people in your network but connecting with others who have similar work-ethics and yet distinct interests. We learn a lot from each other both on how to improve our research practices but also about the research outside of our fields. I am constantly getting practice on how to communicate my research concisely and clearly to a broader audience because of the Fellows Society.
Future Plans/Aspirations
My primary aspiration upon graduating from FSU is to build Lifespan Development Centers dedicated to providing individualized, real-time, research-informed educational experiences for the community.
Unique Awards/Achievements
The Florida Education Fund's McKnight Doctoral Fellowship

PURPOSE (Partners United for Research Pathways Oriented to Social Justice in Education) Fellowship

Mark DeGraff & Lula Hamilton DeGraff Research Loan Scholarship Fund in Education

Dr. Linda J. Smith Endowed Scholarship for Lifelong Learning

Second Place at Florida State University's

 

Graduate School's inaugural Master's-in-Four (MI4) Finalist Competition

Graduate Student Posters Best Overall 63rd Annual Meeting of the Florida Educational Research Association.
title-inside title-centered
2